Spray Foam Insulation
Insulate your attic space and protect your home from other weather and moisture related damages using spray polyurethane foam.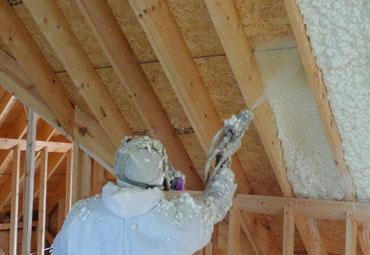 Family owned and operated! We'll try hard to make sure it's done right and you're happy.
Looking for a licensed and experienced professional to tackle a project? Get guaranteed quality results with Wildcat Enterprises. As an owner/operator we offer professional and reliable services for your insulation needs, working with the dedication and craftsmanship that has earned us a reputation for excellence in the Flathead Valley. Compared to other insulation types, spray foam provides superior results in addition to fast application. Spray foam insulation is ideal for both commercial and residential applications of air sealing attics and rim joists, and insulating roofs and walls.
Before any work starts, we will work with you to provide an accurate estimate and meet your budget. Contact us today with questions and to discuss your insulation project.
get a free estimate today!